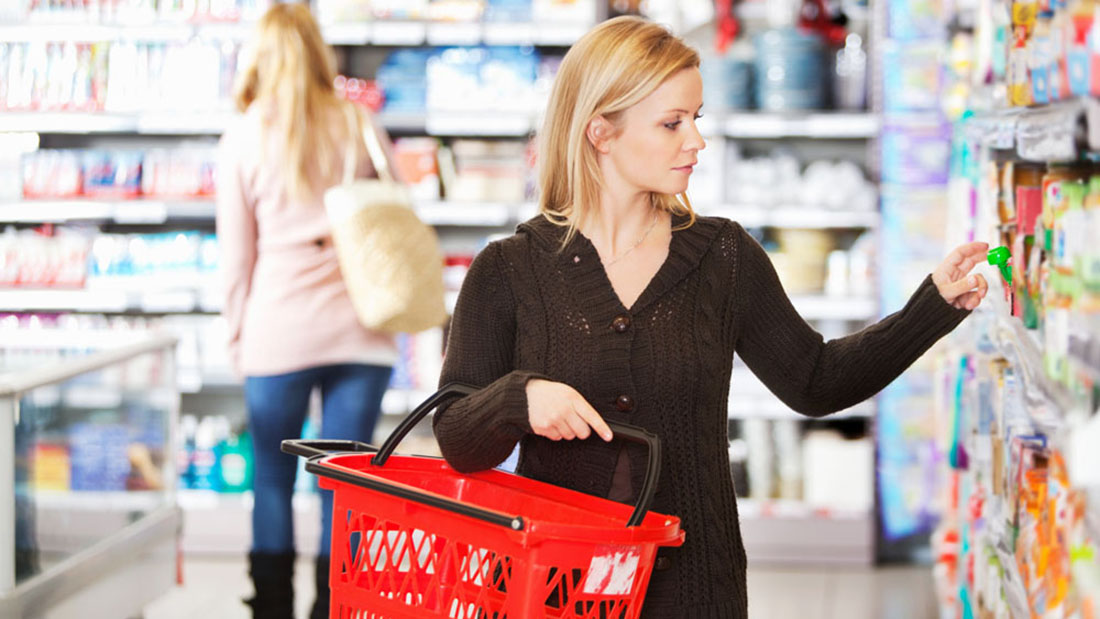 2 Minute Read
Location Location… as important with shoppers as with property!
27 Oct 2015
The following post was originally written for Inside FMCG. The original article can be found here.
In this new age of austerity, I'm increasingly asked by Marketing Directors and Managers how they can "do more sales but with less budget"—to show a return on their marketing investment. After analysing these businesses, I'm finding a worrying trend of brands unknowingly failing in the key 'moment of truth' when their shopper chooses one product over another, therefore wasting their valuable investments.
When it comes to marketing spend, many FMCG and retail brands appear to put the bulk of effort and spend into above-the-line marketing aimed at creating demand and buzz around the brand. But once in store, these same brands can be scattergun, or worse, silent at the very moment their shopper makes their purchase selection. This might be fine for some categories, but in an environment where brands are placed alongside multiple competitors; and shoppers are open to switching, making an impact at the final hurdle is not a 'nice to have' quality, but rather crucial to final product selection and sales.
We're all familiar with large spend multi-media campaigns including any number of TV, radio, press messaging, catalogue and online messages. These may or may not be further supported by a raft of in store posters, wobblers, display stands in store, claims on product packaging and yet more messages. Each of these cost important dollars to create and implement, but the relative impact of each can be unclear.
Which of these marketing dollars have actually been noticed and are impactful in the specific moment the shopper makes their decision? I've lost count of the number of high expectation product launches of seemingly 'loved' brands that fall short when they don't influence shoppers at the right stage of their journey.
Let's take an example of a category close to the writer's heart: wine. I recently found myself walking into a Dan Murphy's wanting a bottle of red wine for dinner, only to be confronted by a wall of alternative brands of Pinot Noir. After avidly exploring the shelves and options, I ended up choosing a bottle of Giesen 'The Brothers' that I hadn't even known before walking into the store. How many of us have done exactly the same thing? In this instance, would it have been better to spend money communicating to a shopper while they were still at home? Arguably, but much of that money is evidently wasted in the moment of purchase.
That's not to say that one answer fits all, even within the same macro category. Let's take Champagne, in contrast; and imagine we're buying for an important anniversary. This time, how many of us would be acutely conscious of exactly what brand we wanted to select based on its inherent suitability to the occasion? We may find ourselves with a pre-meditated intent to look for our favourite Veuve Clicquot or Moet, and alternatives just won't do.  In store, we might be relatively immune to other offers. It's arguable here that spending an inordinate amount on impulse stands and prime visibility in store wouldn't change the sales result too much.
The key point here is this: marketers need to understand the very location and the very moment that their shoppers make their category and brand selection. We know there are broadly six possible locations or zones of influence: at home, on the way to store, at store entrance, out of aisle, in-aisle before shelf, or at shelf. Where the category and brand decision is made, so some of (nay, lots of) marketing spend should be allocated. And everywhere else on the path to purchase, well, there are savings to be had in those locations too!
Before embarking on your next campaign, ask yourself three questions:
a. Do I know where the shopper decides to buy my category and brand?
b. Do I know specifically which influence will most grab his/her attention?
c. Am I more visible & more interesting than my competitors in this moment of truth?
If the answer is 'no' to any of these, you may be on the way to wasting some more of those precious dollars!