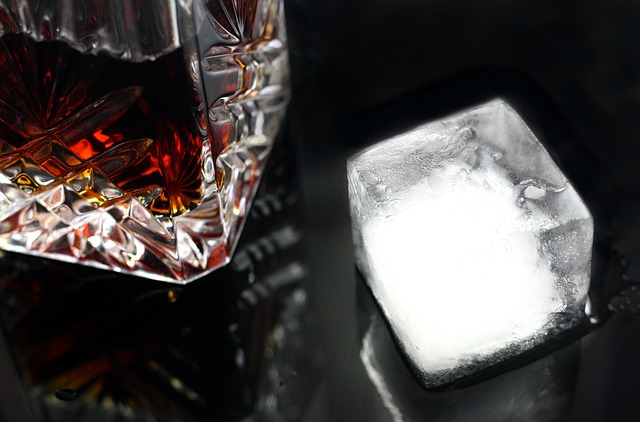 4 Minute Read
The changing landscape of liquor shopping in Australia
11 May 2017
The following post was originally written for Inside FMCG Magazine.
Liquor represents a fascinating microcosm of the wider Australian culture. Every societal trend – be it health consciousness, premiumisation or consumers wanting experiences – is playing out within the liquor sector.
But there are several less obvious trends that are also playing out in the sector. We have been tracking liquor shopper behaviours and attitudes, particularly in Off-Prem, for several years now. We've noticed six such trends that have taken hold in the past few years. Each has significant implications for manufacturer and retailer alike…
1: The New Australian
More than one in four (28 per cent) Australian residents were born overseas as of last year. This is projected to grow substantially to one in three (35 per cent) within the next 20 years. Much of this migration is coming from Asia (China, India and surrounds) and the Pacific, not just Europe and New Zealand.
These 'new Australians' bring with them a different attitude to drinking liquor, a different drinking culture. They are contributing significantly to the drop in penetration of (any) liquor in Australian households. Five years ago, 69 per cent of Australian households bought liquor from an Off-Prem store. This now stands at 64 per cent, and continues to decline.
The implication is clear: liquor manufacturers and retailers will need to, one, understand, and two, be relevant to the 'new Australian'. From sweeter drinks to lower ABV products, to exotic Asian flavours such as coconut, our liquor industry will need to be able to evolve beyond the expectations of 'European' tastes to take advantage of the changing shopper landscape.
2: The Digital Australian
Online liquor shopping, as in buying via the internet for home delivery, continues to be a relatively small-part player, albeit growing, in Australia.
However, what is not small is the substantial use of digital channels that help inform liquor shoppers. As many as one in five (19 per cent) uses a website before going to a liquor store, including Click & Collect. And one in eight (12 per cent) of liquor shoppers use a website while in store to help inform their choices/decisions.
The new normal for liquor, as with many retail sectors, is that the shopper is just as likely to be influenced by what they're seeing on their screen as they are by what they are seeing in the physical store.
The implication for both retailers and manufacturers is to ignore the digital communication channels at your peril. The shopper pathway should be seamless from digital through to physical shelf, inspiring them with product ideas, showing them where products can be found, showing them how to use the products, and indeed finalising the transaction, in a digital as well as a physical way.
3: The Role of the Meal

An important consideration for all liquor manufacturers and retailers is the context in which their products will be used by the consumer. Selling a product that is suitable for a high-energy party situation is quite different to selling a product that will be used as a gift for a loved one, for example.
Over the past 5 years, there has been one notable change to the liquor-drinking context: the 'party & event' drinking occasion has dropped by over a third from 15 to 9 per cent of liquor occasions at home, while the 'meal & hosting a dinner' occasion has grown from 27 to 42 per cent of liquor occasions at home.
In other words, Australians have replaced the big party or BBQ at home, where the males and females often drank separately, with a smaller dinner party and special meal at home, drinking together in unisex groups.
There are several implications for liquor manufacturers and retailers in this change. Food pairing is an obvious idea, but here is also a need to find products that are acceptable to both partners, more sharable in a small group of three to six people, and that can start, complement, and indeed close a meal.
4: The Rise of 'Savvy Shopper'
We all hear about how consumers are 'premiumising', in other words trading up to more premium liquor segments, be that craft beer, champagne or premium-priced spirits.
However, our five-year trends suggest another factor as being equally influential in liquor-shopping decisions – the trend towards savvy buying or, rather, choosing products that those around us will regard as premium without paying the premium price.
Examples of this are littered around the industry: Prosecco's sales as a sub-category are outpacing those of champagne as Australian shoppers feel comfortable offering their guests an 'imported Prosecco' as a realistic alternative. The sales of Aldi's Monsigny Champagne brand were substantial leading up to Christmas as shoppers sought to offer guests 'real champagne' without the usual price point. Store-owned craft beer brands are outpacing the sales of many of their manufacturer-branded counterparts, as shoppers feel they are still getting the 'boutique benefits' of a crafted microbrewery while they don't necessarily know or care about the ownership of the brand.
There are several implications here, particularly for manufacturers: products need to offer a premium cue at an affordable price point. A smartly-designed bottle (think Vos in Water), a customisation (think named cans of Coke), an exotic product attribute (such as vodka & coconut), or a new style (think new grape varietals in wine) are possible ways that we can help the shopper feel they are buying a premium product, without a significantly higher price point.
5: Where to Next, after Price?
The emergence of the big-box liquor stores, notably Dan Murphy's and First Choice, offered Australian liquor buyers strong value. For the first time, they could shop a veritable warehouse range of liquor, at lower-than-ever prices. 'Value-seeking' consumers flocked to Dan Murphy's in particular.
However, the role of price is now changing. Five years ago, 'lower prices' was the main reason given for store selection by four in 10 liquor shoppers. That figure has dropped to three in ten shoppers.
Now, 40 per cent of liquor shoppers cite 'convenience' as their main reason for selecting a particular liquor store – better opening hours, better parking options, quicker access to their preferred products, and the emergence of options such as Click & Collect are all contributing to liquor shoppers being less focused on price alone.
For retailers and manufacturers, the key lesson is to have more to their game than just leveraging price. Sure, price will always be a key contributor to sales, however the ROI on simply reducing price in store is diminishing each year. In its place need to come: product innovation, store theatre and intuitive/simple layouts to make the experience more enjoyable for the liquor shopper.
6: More Frequent Liquor-Store Visits
The trend in Grocery stores has been towards shoppers replacing the big weekly/fortnightly shop with more frequent visits to their supermarkets. Over the past five years, rather than a weekly visit to the supermarket, shoppers are now going up to five times a week.
This trend is now slowly starting to show its head in the liquor sector as well. While the average is somewhat lower than supermarkets, from 1.4 visits to a liquor store a week up to 1.6 in the past five years, the frequency is starting to rise.
The implications for manufacturers and retailers? Consider more portable, small basket, imminent-use packaging. Think about rewarding customer loyalty in more ways than simply through buying bulk. And finally, be aware that your shopper is more open to being enticed to make an impulsive purchase, as they become more about imminent use.